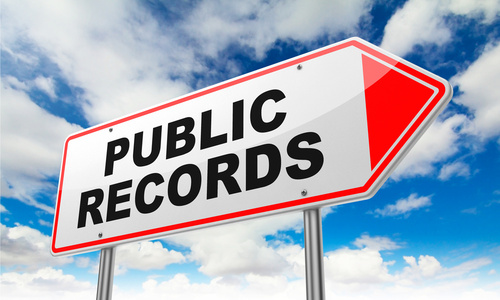 The three major credit bureaus (Experian, Equifax & TransUnion) with the encouragement of the attorney general of New York and others have concluded that some public records do not meet current standards for accuracy. These standards are based on service levels for collection and timely updating of that (public records) information.
They identified numerous challenges associated with current reporting practices, including:
Lack of personal identifying information
A lack of consistency of the storage of electronic records
Differences in availability, accessibility and update frequency by the courts
The collaboration resulted in the establishment of data standards and service level requirements for the collection and timely updating of public records data. More importantly, a commitment was made by the bureaus to comply – signaling significant changes to the public records component of their credit reports.
BOTTOM LINE
The greatest impact will be on reporting of civil judgments – including judgments in favor of the landlord in eviction actions. This is due to the lack of personal identifiers in the public record. Simply stated, matching on first and last name alone just doesn't cut it. A significant percentage of tax lien data will be excluded for the same reason. Little change is expected with regard to bankruptcies.
The trend-line is clear. Limits on access to, and reporting of public records data of all kinds is becoming increasingly difficult. The good news is it can still be done. But, doing so requires a hands-on approach to the search and reporting process. This requires the tools (and skill) necessary to conduct a thorough and accurate search.
There are two things we can (and should) do as landlords to counter the risk associated with these changes.
We can partner with a tenant screening company who puts a pair of eyes on every report that leaves their office – who does the legwork necessary to ensure that records returned are correctly associated with the consumer in question. Companies who automatically search AKA's and additional addresses, which are responsible for one third of valid record matches.
We can do rental verifications – which is perhaps most important.
For well over a decade our industry has, out of bias for expedience over accuracy, leaned more and more heavily on the correlation between scores of one type or another and rental risk. The problem is that while there may be a correlation, the practice may well have a separate impact on protected groups.
Such indirect measures are hard to defend when there is a less discriminatory (more direct) way to address what is clearly a business necessity – the need to screen prospective residents. Rental verifications have proven to be a less discriminatory approach. This tried-and-true screening practice, while not instant, provides a more direct and accurate predictor of whether an applicant will fulfill the terms of the rental agreement.
Visit Moco Inc or MyScreeningReport.com® for more information on this and similar topics.